Meet the Readers of the Free Reading Network

TarotGuy
Certified Tarot Grand Master & Instructor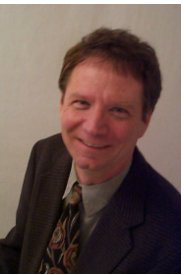 My name is Errol and I work in the Chicago area as a Tarot reader, teacher and writer. My choice of "TarotGuy" as my handle is based on my ordinary, everyday guy, "practical, not mystical" approach to Tarot. I strive to give every one of my clients a reading which represents the beginning of a journey. I believe that rather than predicting the future, a reading should give a person guidance so that they can create the future they want.
I began reading cards seven years ago after getting my annual reading in New Orleans. That particular year, something made me decide to go to a little shop in the Quarter (Esoterica) and buy my first deck and books. After a year and a half struggle in trying to memorize the meanings of the cards, I began pulling a daily card and journaling about the card and my everyday activities. Through this method I not only discovered a more natural, organic way to "make the cards my own", but I also began developing a 15-week curiculum for a Master class that covers all aspects of the Tarot world.
I am currently serving as the Vice President of Education for the American Tarot Association. I am also writing a guidebook that takes the reader through a year of Tarot study called "The Tarot Year", a book which focuses on the practical Tarot lessons found in the journey depicted in the Major Arcana and a book on some of the more offbeat, but fun aspects of Tarot. I am also working on a photographic deck whose working title is "The Chicago Tarot".
In my spare time, I am an actor, director and interactive theatre performer. My most evident effort is my role as the Umbrella Man in the movie "JFK". Finding my other film and TV credits would take a great deal of delving into the "forgotten performances" files. I believe in the healing power of laughter.
Blessings
Errol-TarotGuy
Visit TarotGuy's Website
---
Meet the Readers
Web page designed by Tracy Hite.